THE FLATS at THE LANDMARK COLONY
The new construction of 3 'Flats' buildings for the housing component of the larger redevelopment of the NYC Farm Colony, a 45 acre site in the Farm Colony - Seaview Historic District and within the Special Natural Area District. The Flats were recently approved by the Landmark Preservation Commission.
​
The Flats will be 6-story residential buildings primarily housing 2-bedroom units. There will be 66 units per building. The new buildings will include high-end materials and details such as bluestone, brick and metal for the facade and, a chauffeured cornice with terracotta glazed decorations at the summit.
Flats south elevation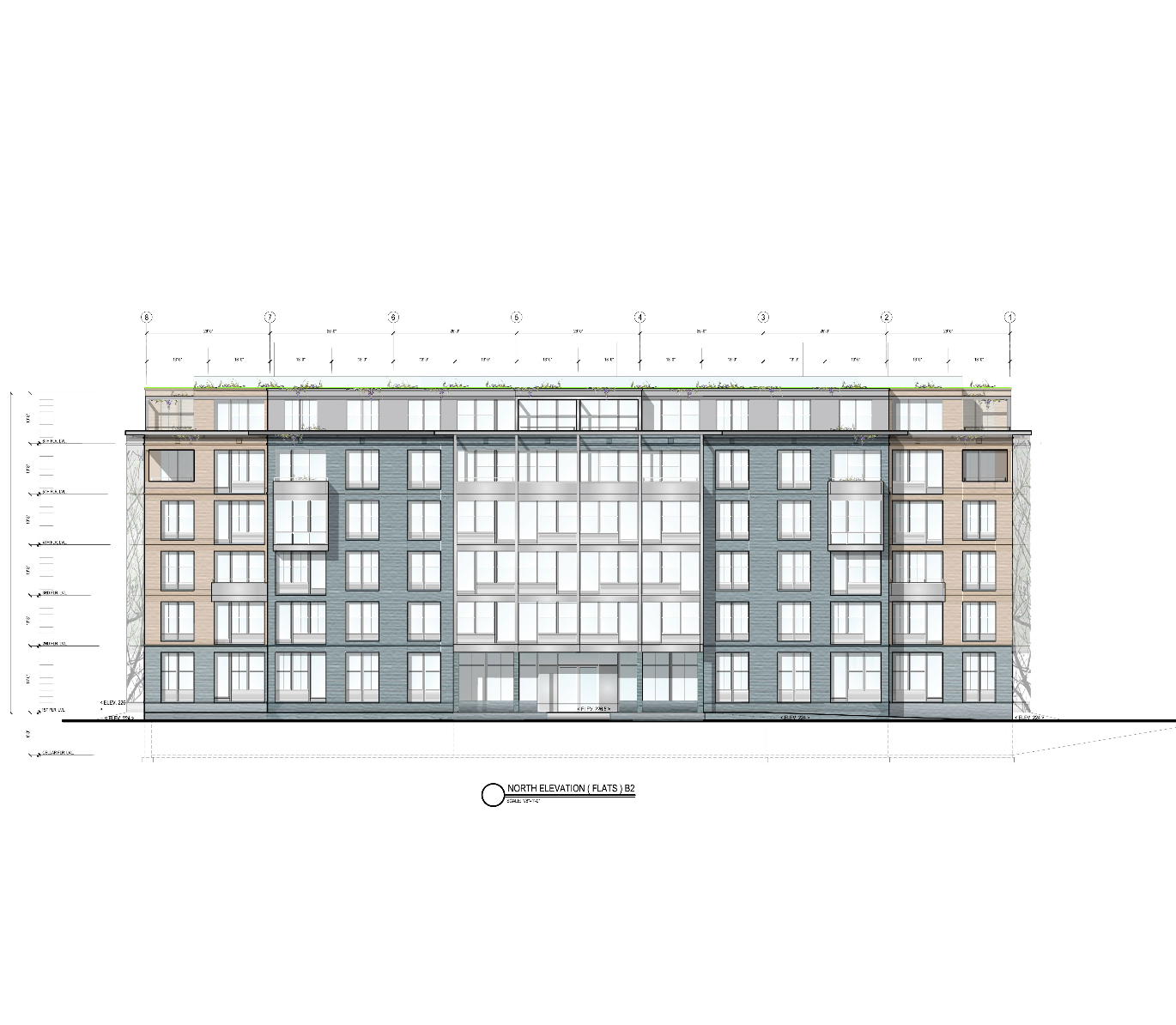 Flats north elevation
Flats elevations
Flats diagrammatic plan
site plan